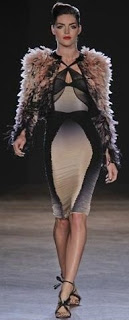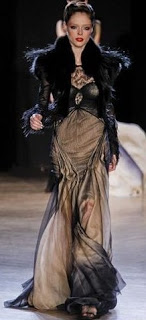 Now, I've always been quite partial to Zac Posen (oh alright - I'd DIE to wear something of his), but this time I nearly had an aneurysm.
Posen has really outdone himself with his extravagant, glamorous Parisian affair - featuring luxe materials, sweeping hems, the eternally chic combination of cream and black and the hot material du jour, fur (harking back to the glamour of the 1920s), Posen's creations perfectly epitomize my favourite trend of A/W '10: 'Decadence'.
And, of course, my personal sensibilities.