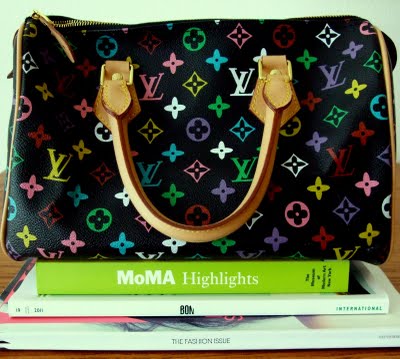 Ich habe crazy. It's a disease. Really - but don't worry, I'm self-medicating. It doesn't appear to be working, though - another martini, dear sir! Hence, my ADHD use of dashes and this giveaway. But anyway, I'm giving in and going along with it, luckily for you. I promise - no 12 Steps for Crazies or Givers Anonymous (at least until someone wins the Louis Vuitton). Hey look - brackets! Oh. Shit.
Here are my demands (mwahaha):
1.) Go
HERE
and like the photo (yep, that's my 'happy-maniacal' face). It's my competition entry for Bloggers' Wardrobe, a blogger-brand community, so you'll have to like their page first to like the photo. You have until
SEPTEMBER 16TH
to like my photo. Or the hostages die.
2.) Follow me on Bloglovin and via Blogger/Google Friend Connect (see sidebar for both).
That's it y'all! Time for some poetry: who's it gonna be? Who's it gonna be? Who's it gonna be who wins the Louis V?